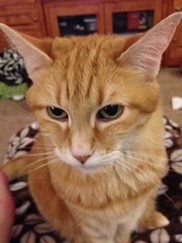 How Could Therapy Help with My Chronic Illness and Pain?
If you deal with chronic illness or chronic pain you understand how these can impact all parts of your life. Even when the illness is managed as well as medically possible the symptoms and sometimes the treatment can change how you move forward in your life and sometimes limit the activities you used to be able to do and even the hobbies you used to enjoy. Sometimes chronic illness can bring on secondary problems such as depression, anxiety, loss of income, isolation, feelings of being stuck, or feelings of guilt. How do you manage all this? It can feel overwhelming, but there are ways to make it easier, to get the support you need, to feel like you are moving forward despite your illness. In fact, it is important to find ways to manage the emotions related to the illness and any secondary issues such as depression. Trying to ignore these things is not a productive solution.
Here is a link from the Mayo Clinic about the link between pain and depression
http://www.mayoclinic.org/diseases-conditions/depression/expert-answers/pain-and-depression/faq-20057823
Here is a link from WebMD on the link between chronic pain and depression
http://www.webmd.com/depression/guide/depression-chronic-pain#1
​
My Friends and Family are Losing Patience with My Illness!
Even the most loving friends and family sometimes lose patience and get worn out when an illness drags on for a long time. As much as they may want to support you they may not know what to say or what to do or their own coping strategies become taxed. There are things you can do about this as well. Therapy can help both you and your family deal with your illness. For example in therapy sessions we can work together on building your coping strategies and I can help you learn new tools such as meditation or guided visualization that can enhance your sense of general well being and make it easier for you to deal with your symptoms.
I also work with family members and caregivers to help them to manage their own distress about their loved one's illness. It is important for caregivers to have good self-care and it can help to have a chance to talk to a therapist to deal with their own emotions related to the illness.
There is hope that you can manage your symptoms and find more joy in your life again!
---